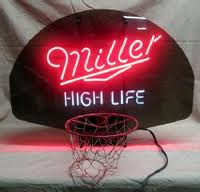 I lived in an apartment off Bascom Avenue in San Jose when I was a teenager. My roommate was a guy named Jan Beers, a cook at the restaurant where we worked. If you assume a man with that last name might be a drinker, you'd be right, but Jan swilled mostly liquor rather than beer. That's not to say he wouldn't happily drink beer if it was convenient, but his preference was double highballs. Jan had a strong thirst and hollow legs, and was always the last man standing in the wee hours of the night.
Across the street from our apartment was the Courts Lounge, established in 1934, they claim. I began frequenting the establishment shortly after I discovered they'd serve me drinks even though I was three years under the legal drinking age. This was in 1979, long before the computer era transformed San Jose from a Podunk town to the world's technology epicenter.  Back then, we rented that apartment for about $200 per month, and I had plenty left over to tip the bartenders. If any of them were concerned about my age, the tips solved that.
I had two good buddies who hung around the apartment, both named Chris. One was six-foot-three and bulky, the other six-five and slender. Both could take a punch and throw one. We formed a hell of a trio, three wildly irresponsible eighteen-year-olds. We shared one thing in common: our main priority was booze and women. The latter was always uncertain, but the former was a sure thing.
The Courts was, by most definitions, a dive bar. It was a long narrow joint, with a shuffle board running the length of the bar, and a pool table in the back. The clientele was mostly blue-collar, but a fair portion of the regulars had only menial jobs, if they worked at all. It was open from six A.M. to two A.M. daily, and I remember being there at opening one morning, and seeing a middle-age man arrive in his bathrobe and slippers for a Bloody Mary breakfast.   
As San Jose became Silicon Valley, most of the old bars were torn down or remodeled to cater to either the techno-wealthy, or to ethnic groups who flocked to Santa Clara County for jobs. Somehow the Courts Lounge survived, tucked away in a small, nondescript strip mall on an anonymous stretch of road that developers, for whatever reason, ignored.
I've returned to the Courts on occasion over the decades. It's been updated a bit, but not enough to rob it of its past. The shuffleboard is still there, as is the pool table. It has a faint odor particular to old bars; from the carpet wafts the lingering aroma of spilled beer and liquor, not quite masked by cleaning solutions, and in certain places you can always smell candied cherries and lime slices. It's no longer smoky, since the new laws were passed, but it's still nice and dark, except for splashes of neon color from the beer signs on the wall.
About twenty years ago, a Courts bartender named Quincy gave my pal Bob Muller an old Miller High Life neon sign. According to Bob, Quincy gave it to him for no reason other than Budweiser brought in a new batch of signs, and they no longer had room for the Miller sign. Bob had no want for it, and gave it to me, since I'd built a bar at my home. I lost that bar in a divorce, but I kept the damn sign. It overlooks the desk where I write. The sign inspired the title of my novel, Dying for the Highlife.