RIVETING, NO-HOLDS-BARRED DETECTIVE FICTION...
To get your copy of Dave Stanton's Wrong Turn at Carson, you just need to tell me where to send it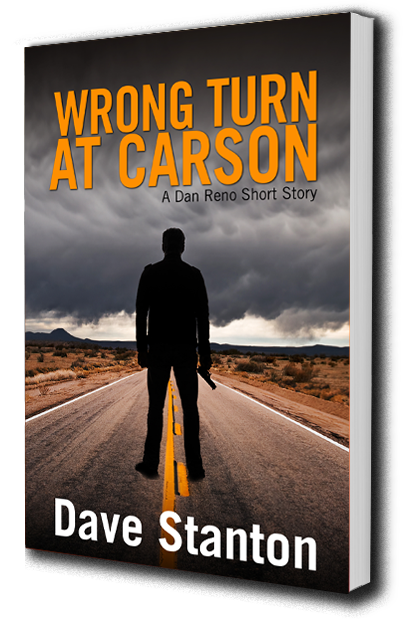 Dan Reno claimed self-defense, but the prosecuting attorney had other ideas. The missing person case seemed wrong from the start. The client paid in cash, used a phony name, and his claim to... READ MORE
Dan Reno has a serious dislike for violent criminals. Though he wouldn't concede this point, Reno probably lost any chance at a normal life after his father was killed by a point blank shotgun blast... READ MORE
ABOUT THE AUTHOR
Born in Detroit, Michigan, in 1960, Dave Stanton moved to Northern California in 1961. He attended San Jose State University and received a BA in journalism in 1983. Over the years, he worked as a bartender, newspaper advertising salesman, furniture mover, debt collector, and technology salesman. He has two children, Austin and Haley, and lives with his wife, Heidi, in San Jose, California. Stanton is the author of eight novels, all featuring private investigator Dan Reno and his ex-cop buddy, Cody Gibbons.