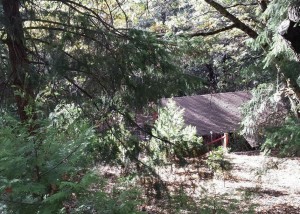 I confess I've lost touch with many of my old buddies from "back in the day." I suppose this is a common phenomenon; you get married, have kids, build your career, and maintaining old friendships becomes impractical, or is simply no longer a priority. Besides, revisiting the past might not be a good idea. Regardless, as the years go by, every now and then you're tempted to reach out, for curiosity's sake if nothing else.
But for those of us who lead busy lives, this temptation can be easy to ignore. Relationships take time and energy, and those are precious commodities. I know some single guys who get together every weekend and hang out. They wrench on muscle cars and drink beer and watch sports. I almost never join them. I remind myself that my work as an author means I must work nights and weekends on top of my day job. It's not an excuse, just a reality. To be productive one must use time wisely.
Until the phone rings one evening, and you learn an old friend is dying. He knows his days are numbered, and he's requested to see you one last time. He's also contacted another old buddy, who I haven't seen in years. We arrange a time, and it's not a question of whether it's convenient or not. You clear your schedule and go.
The three of us were wild and irresponsible in our twenties. We survived relatively unscathed and married and had families and good careers. We grew apart and moved on in our lives. But in certain ways, those younger days never leave you; they are at your core.
The 175-mile drive took almost seven hours. Leaving Santa Clara County on a weekday afternoon means joining thousands of commuters who live outside the county, where homes are more affordable. The traffic doesn't clear until Vacaville, then slows again through Sacramento. It was just getting dark when I finally reached my friend's home in Grass Valley, a small town in the Sierra Nevada foothills, about eighty miles west of Reno.
He had terminal cancer, but that didn't stop him from drinking with us until midnight. We sat on his deck, overlooking the forest, reminiscing. He expressed no regrets, other than he would not get to retire and live on the beach in Mexico. Aside from that, he faced his future unflinchingly. "You deal with the cards you're dealt," he said.
A month later he was gone, robbed of at least twenty years by an incurable disease. As for my other buddy, I just visited him in Cedar City, Utah. He looks healthy as a horse, but I know nothing is forever.
Cedar City is 175 miles northeast of Las Vegas, and is the scene of the crime in my sixth Dan Reno novel, The Doomsday Girl, which should be available by early 2017.